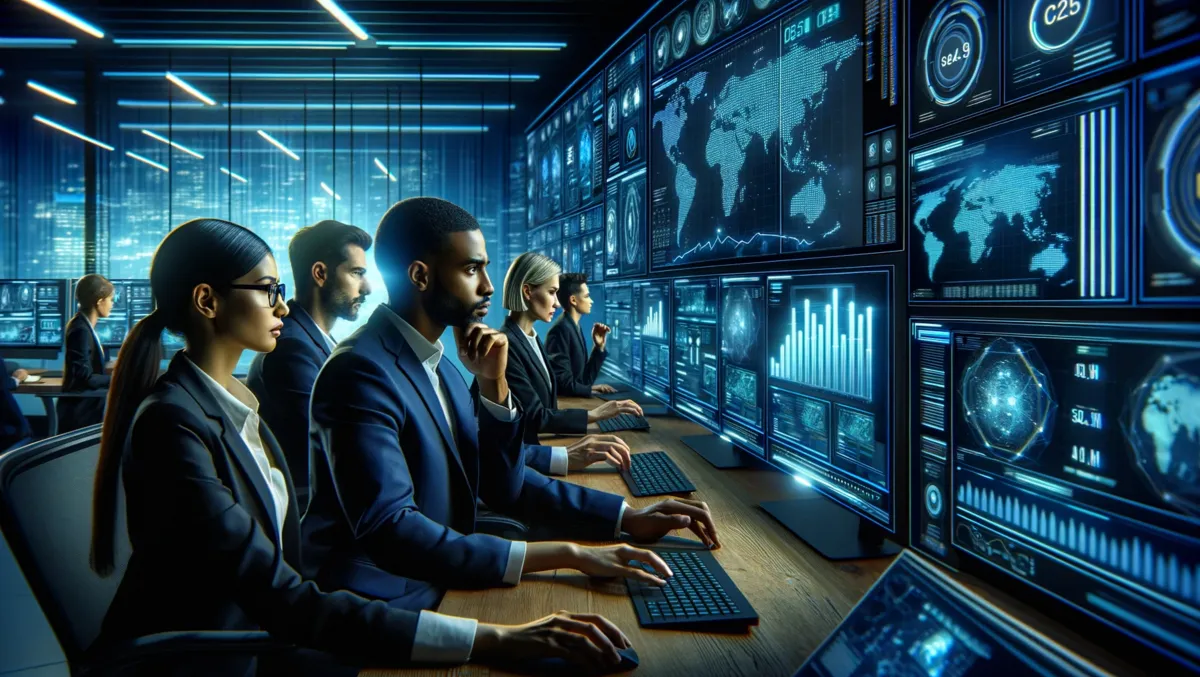 Tesserent predicts cybersecurity challenges & trends for 2024
Tesserent, a Thales Australia company specialising in cybersecurity, recently convened its team of 550 experts to anticipate the critical trends and challenges for the cybersecurity landscape by 2024. The prognosis, drawn from practitioners' frontline experiences, ranges from understanding the perils presented by Artificial Intelligence (AI) to navigating regulatory challenges.
One of the alarming forecasts made by Kurt Hansen, CEO of Tesserent, revolves around cybercriminals leveraging AI for more sophisticated and disruptive attacks, such as spear-phishing and creating deep fake voices to impersonate high-profile executives. As predicted, such infringements may bypass traditional security systems and cause substantial disruption.
However, on a more positive note, the other side of the coin highlights the defensive capabilities of AI. Cybersecurity professionals plan to utilise advanced algorithms for threat detection by 2024, which are set to help security teams respond faster than the cyber attackers can manoeuvre. According to Hansen, "AI's ability to adaptively learn and detect novel patterns will help accelerate detection, containment, and response, easing the burden on security operations centre (SOC) analysts in 2024."
Another concern raised by Tesserent is the sustained potential for supply chain attacks. Unsecured suppliers or third-party providers might be used as a gateway by hackers to slip past robust cybersecurity measures. As this vulnerability is predicted to become more prevalent in 2024, it necessitates urgent attention to cyber supply chain risks.
Also on Tesserent's radar is the continued shortage of skilled cybersecurity professionals. This scarcity, predicted to heighten in 2024, exposes organisations to additional cyber risks and is likely to make its way to board-level priority discussions. Another area scrutinised by Tesserent is the existing knowledge gap in cybersecurity awareness among many employees, emphasising the urgent need for organisations to embed cybersecurity knowledge and culture-wide security training as part of their 2024 agenda.
Regulatory evolution, including tightening compliance requirements and more severe penalties, is also predicted to persist throughout 2024. Governments and regulatory bodies are projected to introduce these stricter measures because of the diversifying cyber threat landscape. Speaking on the subject, Hansen said, "There will be a further tightening of access to cybersecurity insurance in 2024, when organisations seek to take out or renew policies."
Contrarily, the forecast for small and medium businesses (SMBs) seems brighter as they will likely gain access to enterprise-grade cybersecurity tools in 2024. The availability and affordability of such resources are set to democratise the cybersecurity landscape, courtesy of companies like Microsoft. Hansen comments that "Big businesses who use more technology will now have a much larger threat surface to defend in 2024 and beyond."