CREST introduces global initiative to boost cyber security standards
Thu, 9th Nov 2023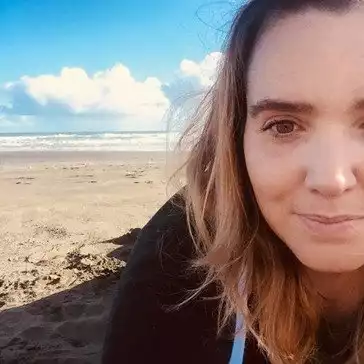 By Shannon Williams, Journalist
The international cyber security arena is set to be bolstered by an open collaboration and partnership initiative, introduced by CREST, the not-for-profit, industry representative body. The initiative, aptly named the CREST Community Supporter, aims to rally various organisations toward making a tangible contribution in improving the global cyber security industry standard. Its launch in July has resulted in the enrolment of the initiative's inaugural nine Community Supporters.
The Centre for Internet Security (CIS), Cloud Security Alliance, Cyber Threat Alliance, Global Anti Scam Alliance, Global Cyber Alliance, Global Resilience Federation, ISC2, Stott and May Consulting, and The Security Institute have joined forces with CREST for this ambitious project. Their collective mission will be to foster capability development, capacity building, and consistent collaboration—an initiative aimed at enhancing trust and resilience within the digital landscape.
CREST CEO, Nick Benson, emphasised the role of collaboration in tackling the diverse challenges plaguing the cyber landscape. He said, "I am thrilled to welcome our first nine Community Supporters. To meet the vast array of challenges facing the world of cyber we must join forces and be serious about open and effective collaboration. Developing relationships and formalising them through our supporter initiative is key to our mission, and each of these fantastic organisations will play an important role in helping us build a globally resilient cyber security industry."
It is expected that merging the strengths of the CREST membership—made up of cyber security service providers—and the newly inducted Community Supporters will promote a unified effort. This collaboration aims to address the pressing and complicated digital issues currently plaguing the globe.
The CREST Community Supporter initiative was launched to foster partnerships with bodies and organisations committed to raising global cyber security standards in alignment with CREST's core mission and values. Becoming a Community Supporter offers many perks, such as deepened collaboration with CREST, marketing support, discounted event entry, and more. This programme boasts three supporter tiers: Silver, Gold, and Platinum—a structure designed to invite and facilitate a broad spectrum of support.
The nine CREST Community Supporters joining the initiative are:
Center for Internet Security (CIS)
- a community-driven nonprofit, responsible for the CIS Controls and CIS Benchmarks, globally recognized best practices for securing IT systems and data. CREST currently works with CIS to deliver the CIS Controls Accreditation
. Cloud Security Alliance
- a global non-profit organisation dedicated to defining and raising awareness of best practices to help ensure a secure cloud computing environment.
Cyber Threat Alliance (CTA)
- a non-profit organisation that is working to improve the cybersecurity of our global digital ecosystem by enabling near real-time, high-quality cyber threat information sharing.
Global Anti Scam Alliance (GASA)
- an organisation dedicated to protecting consumers worldwide from scams, by raising awareness, enabling hands on tools and facilitating knowledge sharing.
Global Cyber Alliance
- an international non-profit organisation dedicated to eradicating cyber risk and improving our connected world.
Global Resilience Federation
- a nonprofit creator and operator of threat information sharing communities. It serves as a hub and integrator for support, analysis, and cross-sector intelligence exchange among information sharing and analysis centres (ISACs), organizations (ISAOs), and computer emergency readiness/response teams (CERTs)
ISC2
- a world leading member organisation for cybersecurity professionals, driven by a vision of a safe and secure cyber world
Stott & May Consulting
- specialists in both technology and neurodiversity consulting services. CREST is currently partnering with them on an innovative neurodiversity training programme
The Security Institute
- launched in 1999 the organisation strives to promote the highest possible standards of integrity and professional competence in the security industry.