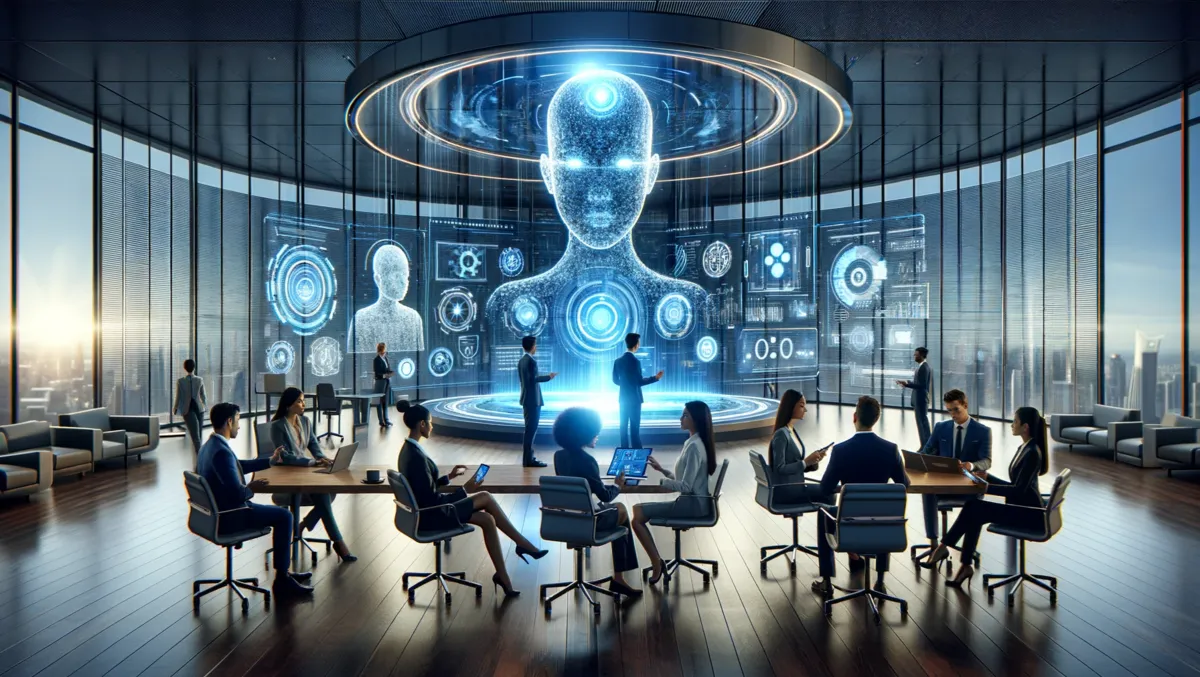 Avanade rolls out new services integrating Microsoft 365 Copilot
Avanade, a leading provider of Microsoft solutions, announced today the roll-out of six new services designed to facilitate the complete integration of Microsoft 365 Copilot for organisations. This suite of services follows a period of extensive testing of Microsoft 365 Copilot, a process that began in February 2023. Remarkably, the company reported that its own employees saw a time-saving of up to two hours per day within just six weeks of using the innovative tool.
Avanade has the distinct privilege of being one of Microsoft's selected companies to be part of its private preview and Early Access Programme for Microsoft 365 Copilot. It is also among the global frontrunners to begin rolling out the tool to their client base.
The new suite of services includes the Microsoft 365 Copilot Assessment, Microsoft 365 Copilot Value Framework, Microsoft 365 Copilot Information Management Accelerator, Microsoft 365 Copilot Change Enablement Accelerator, Microsoft 365 Copilot Transformation, and the Microsoft 365 Copilot Extensibility Accelerator.
As part of this initiative, Avanade has engaged with more than 70 clients around the globe—which includes several heavyweights in the Australian financial services and resources industries—to help them assess the value of Microsoft 365 Copilot. The company is currently working actively with over a dozen clients to initiate the tool's roll-out.
A recent AI-Readiness Report by Avanade indicates a prevalent optimism around the transformative potential of AI tools such as Microsoft 365 Copilot, with a noteworthy 79% of employees foreseeing such tools impacting up to 20 hours of their work week. Nonetheless, the report also suggests that organisations may not be fully considering how to effectively and responsibly integrate AI, with nearly half of employees lacking total confidence in their organisations' risk management processes relating to enterprise-wide generative AI integration.
Avanade's suite of services is hence designed to prepare businesses for the full integration of AI into their operations by helping them understand the potential benefits of Microsoft 365 Copilot. Each service aims to guide businesses on their transformation journey, from readiness to seamless roll-out.
"The general availability of Microsoft 365 Copilot couldn't have come at a better time as organisations in Australia start to embark on their journey to integrate artificial intelligence (AI) across the business, and more importantly, redesign work in a way that will uplift productivity and improve employee wellbeing," commented Russell Todd, Modern Workplace Solution Area Lead, Avanade Australia. He added that working longer and harder is not a sustainable solution, and leveraging technology such as Microsoft 365 Copilot can empower the Australian workforce to balance productivity and flexibility.
Avanade continues to engage with clients, both in Australia and globally, to help them comprehend the value of Microsoft 365 Copilot and is actively assisting in its roll-out.