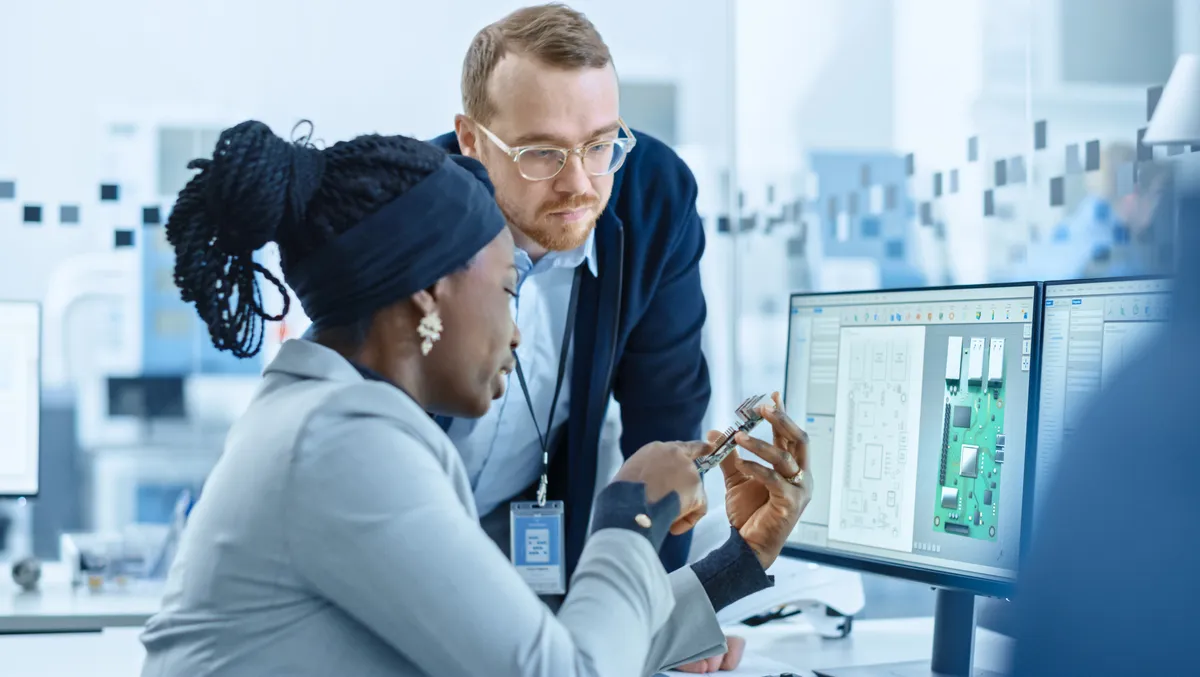 Keysight Technologies unveils new Suite, fast-tracking design & validation of electronics
Keysight Technologies has unveiled Keysight EDA 2024, a tightly integrated suite of electronic design automation (EDA) software tools engineered to accelerate time-to-market. The new integrated EDA software implements a 'shift left' strategy to enhance productivity for engineers working on high-speed, high-frequency products in various applications.
'Shift left' is a widely recognised electrical engineering practice that fast-tracks design validation early in the development cycle. Its escalating significance stems from the rising intricacy of electronic systems that necessitates designers to execute maximum validation in the virtual domain where it is considerably easier and highly cost-effective to amend functional and physical issues.
The Keysight EDA 2024 software incorporates new system and circuit design workflow integration, power amplifier modelling and simulation optimisation, and Satcom design evolution improvements. Building accurate models and faster simulations requires incorporating actual measurement data into the design and validation process in virtual space; a criteria which this software suite duly meets. Powered by Keysight's measurement science, the new tools equip engineers with a robust solution that expedites creating virtual prototypes with highly precise validation needed before constructing physical prototypes and initiating volume production manufacturing.
The software suite includes several 'shift left' updates including the streamlining of System and Circuit Design Workflows. The RF System Explorer assimilates system architecture exploration and analysis features from SystemVue into Advanced Design System (ADS) to facilitate design sharing between system and circuit level workflows. Connected workflows between SystemVue and ADS empower designers to extract models of the circuit design and simulate them using RF System Explorer, providing efficient communication between architects and subsystem engineers in enterprise teams.
Similarly, the Digital Pre-Distortion (DPD) Explorer and DPD Designer tools optimise power amplifier design methodology across levels of abstraction, including complex topologies of broadband applications like 5G FR2, DVB-S2X, and WLAN. These tools harness a new Dynamic Gain Model that accounts for non-linear memory effects in their designs.
Addressing the evolution of Satcom design for 5GNTN, DVB-S2X, and phased array applications, SystemVue enhancements provide the ability to model a variety of satellite links while supporting large path delays, large-frequency Doppler Shift, and satellite trajectory visualisation. Furthermore, the software links SystemVue with synthetic signal analysis software tools enabling designers to create a comprehensive digital twin for satellite digital video broadcast.
According to Niels Fach, Vice President and General Manager of Keysight EDA, "The breadth of improvements we've packed into Keysight EDA 2024 is aimed squarely at our customers' major pain points—faster time-to-market, first pass success, automated, integrated, and open workflows, and high speed and high frequency performance." Profoundly, the suite is not just an ordinary 'shift left', but a concept powered by its measurement science and application domain expertise.