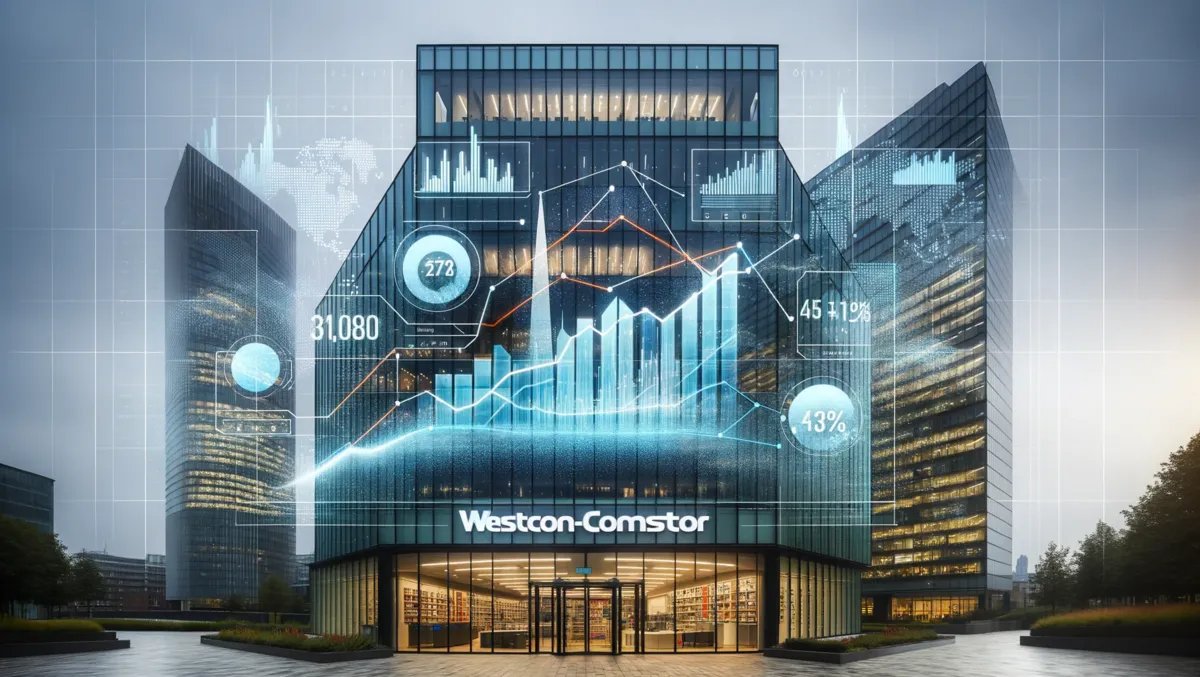 Westcon-Comstor reports 14.9% H1 FY24 global revenue growth
Westcon-Comstor, a global technology provider and specialist distributor announced a 14.9% jump in year-on-year first-half revenue of US $1.85 billion, compared to US $1.61 billion in H1 FY23. The remarkable growth in revenue is testament to the company's successful shift to software and a data-driven approach.
The London-based company, which links leading IT vendors to technology resellers, as well as systems integrators and service providers, reported the double-digit revenue growth for the six months up to 31 August 2023. More impressively, this growth has been recorded across its three principal operating regions — Europe, the Asia-Pacific (APAC), and the Middle East and Africa (MEA).
Westcon-Comstor also observed a significant 33.4% year-on-year increase in gross profit, tallying at US $203.7 million, a substantial leap from the previous year's US $152.7 million in H1 FY23. This was primarily triggered by more stable foreign exchange rates. Furthermore, the company's gross margins increased to 11.0%, up from 9.5% during the same period.
The firm's EBITDA (earnings before interest, taxes, depreciation, and amortisation) also witnessed a considerable rise, soaring by 15.9% to hit US $59.7 million compared to the previous year's US $51.5 million.
Cybersecurity and networking form the majority of the revenue, accounting for 90% of Westcon-Comstor's income during this six-month period. This has been achieved through outstanding growth in sales across their specialised portfolio for selected markets in which the company operates.
Reinforcing this growth has been their drive towards software and services-based revenues, which have seen an impressive 17% year-on-year increase, accounting now for 45% of the company's total revenue.
The company has also increased its borrowing facilities since FY19 by a significant 65%, with a utilisation range of US $800 million to $1 billion, leaving a considerable balance of US $400 million to $600 million to support future investment and development.
David Grant, CEO at Westcon-Comstor stated, "We're excited to report an excellent financial performance for H1 FY24 as we maintain our growth trajectory across all regions and accelerate our transformation into the world's leading data-driven technology provider and specialist distributor of cybersecurity and networking solutions. These results illustrate our ongoing ability to deliver solid, double-digit growth against a challenging macroeconomic backdrop, driven by our digital leadership within technology distribution and unique data-driven approach."
Expressing optimism for the future, Grant said, "Looking ahead, our shift to software and services means we are ideally placed to thrive in the subscription-based, everything-as-a-service (XaaS) platform economy of the future. By continuing to innovate and add value at a strategic level, we will enable our channel partners to unlock new opportunities as together we embark on the next wave of our digital transformation."