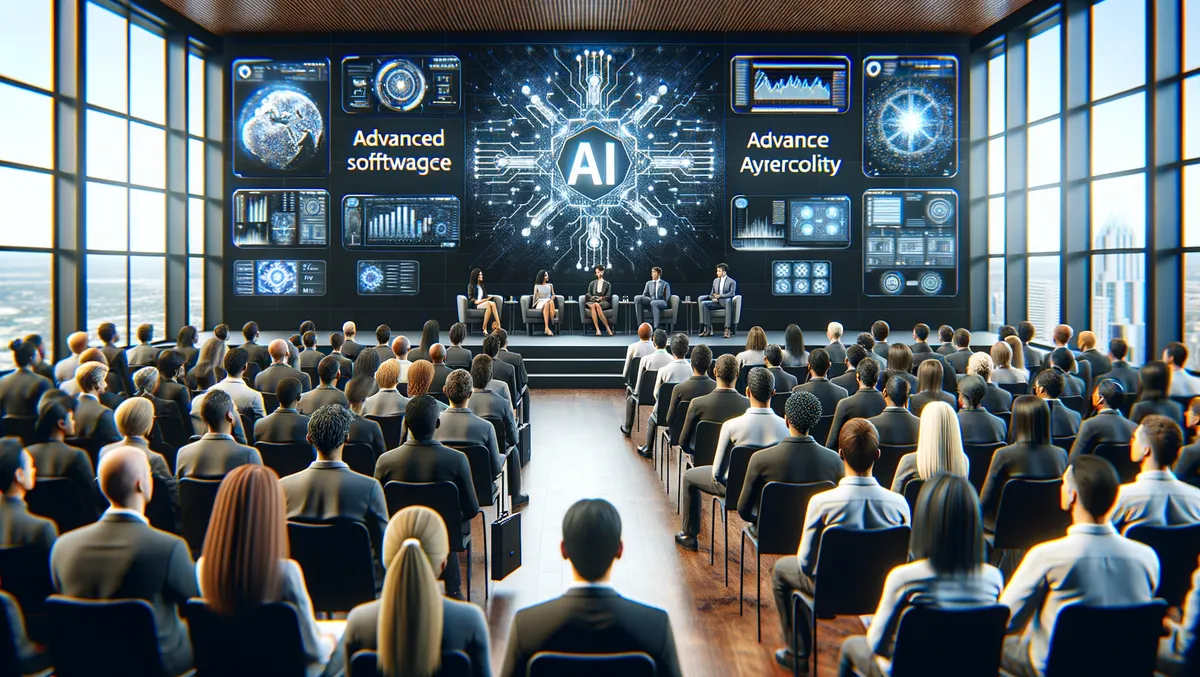 Tanium unveils Autonomous Endpoint Management platform at Converge conference
Tanium, an expanding technology company specialising in converged endpoint management (XEM) security products, announced its plans for an Autonomous Endpoint Management platform at its annual Converge conference in Austin, Texas.
The proposed Autonomous Endpoint Management platform, powered by advanced AI technology, aims to automate frequent tasks to increase productivity and compliance.
It also aims to auto-remediate vulnerabilities, thus reducing potential attack surfaces, and self-correct common issues to lessen helpdesk load and potential disruptions. Customisable workflows for operational efficiency are also in view.
The use of AI within cybersecurity and IT Operations garners much speculation. However, Tanium firmly believes that real-time data is crucial for AI's full potential to be realised within the industry. In their words, "If you're using AI with stale data, you're not using AI."
The Autonomous Endpoint Management platform, built on Tanium XEM's unparalleled capability to align IT and security teams on a single interface through real-time control and visibility, encompasses pre-configured playbooks and seamless platform integrations. The platform also includes AI-driven insights, workflows, and remediation aimed at significant improvements in operational efficacy and risk mitigation.
As the IT sector continues to grow, resource constraints and the increasing frequency and sophistication of cyber threats highlight the need for an autonomous platform capable of automating regular operational tasks and better identifying potential threats and vulnerabilities. Furthermore, these challenges underline the importance of real-time data for AI.
Tanium has already been utilising AI techniques, like Machine Learning (ML) and Natural Language Processing (NLP), to provide unrivalled insights. However, the combination of real-time endpoint data with newer generations of AI models represents a breakthrough in IT operations and security.
Tanium's Autonomous Endpoint Management, with its autonomous capabilities, carves out a path for the future of the tech industry. As stated by Dan Streetman, CEO of Tanium, "When we combine immediate insights with the ability to act through AI, our customers are empowered to mitigate risks and remediate incidents before damage can occur."
Furthermore, the company revealed the first set of innovations towards their autonomous platform; namely, Tanium Guardian and Tanium Automate. The former provides customers with the latest information and advice on critical emerging vulnerabilities, while the latter boosts efficiency by automating essential but repetitive tasks.
Additionally, the company has extended XEM support to cloud-native workloads, specifically containers, with their latest unveiling of Tanium Cloud Workloads. This extension enhances Tanium's visibility, vulnerability management, and incident response capabilities where their customers need it most.
A major player in the tech industry, Tanium's security solutions currently protect 70% of Fortune 100 companies and manage more than 32 million digital endpoints.