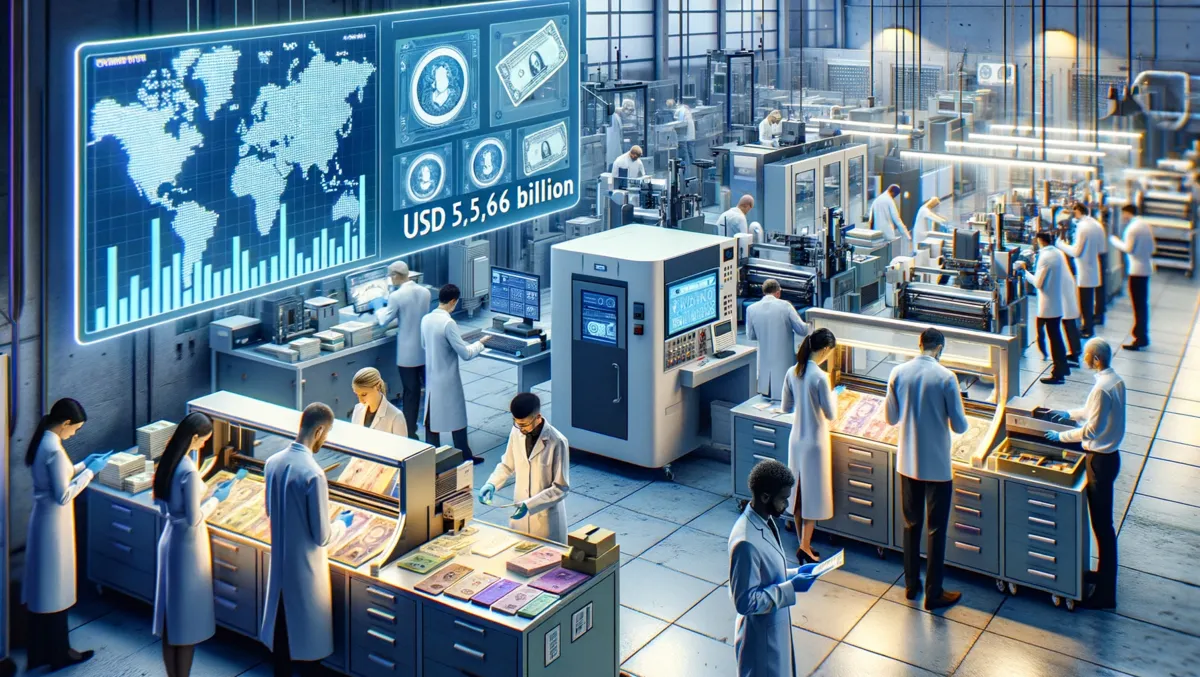 Security printing market to reach USD 5.6 billion by 2030, says report
The security printing market is projected to reach a value of USD 5.6 billion by 2030, with a compound annual growth rate (CAGR) of 3.12% from 2023 to 2030, according to the latest report by Adroit Market Research. This significant surge is primarily attributed to the demand for secure documents like passports, banknotes, identification cards, and other essential certifications, as a response to the need to prevent counterfeiting, tampering, and forgeries.
The concept of security printing involves incorporating security elements into printed items to ensure their validity while protecting them from unauthorised duplication or alteration. "Security printing forms the backbone of secure documentation, with it being used for a range of sensitive papers including money, stamps, passports, and identity cards", states the report. The expansion of e-commerce and online transactions has also stimulated the need for secure printing of various kinds of labels and packaging to prevent product tampering and counterfeiting.
Growth in the global security printing market has been further encouraged by rising demand for secure printing solutions in emerging economies and growing adoption of sophisticated printing technologies by governments, corporations, and financial institutions. "Ongoing advancements in printing technologies, such as the application of nanotechnology and advanced authentication methods, are enabling the creation of increasingly complex and secure security printing solutions", the report explains.
Items that require authentication, such as identity cards, passports, banknotes, stock certificates, and postage stamps, benefit from the application of security printing. It has proven effective in combating illicit actions such as forgery, counterfeiting, and tampering. With increasing need for secure identification and authentication in numerous sectors, including banking, government, and commercial sectors, the market for security printing is set for significant growth.
The rise of e-commerce and an ever-increasing focus on product package security has lead to high demand for security printing solutions such as anti-tampering labels, QR codes, and RFID tags. "Security printing businesses now have a tremendous opportunity to meet the needs of the expanding retail and e-commerce industries", notes the report. Further, the strict regulations and compliance requirements relating to security standards in multiple industries gives security printing companies the chance to deliver customised solutions that meet these evolving needs.
Having first been developed in the 15th century, security printing has undergone major advancements over the centuries, with the most significant developments occurring in the 20th century, around the creation of fluorescent inks, security threads, and microprinting. To counter more complex counterfeiting strategies, security printing has adopted advanced authentication techniques such as holograms, colour-shifting inks, RFID tags, along with other digital security features.