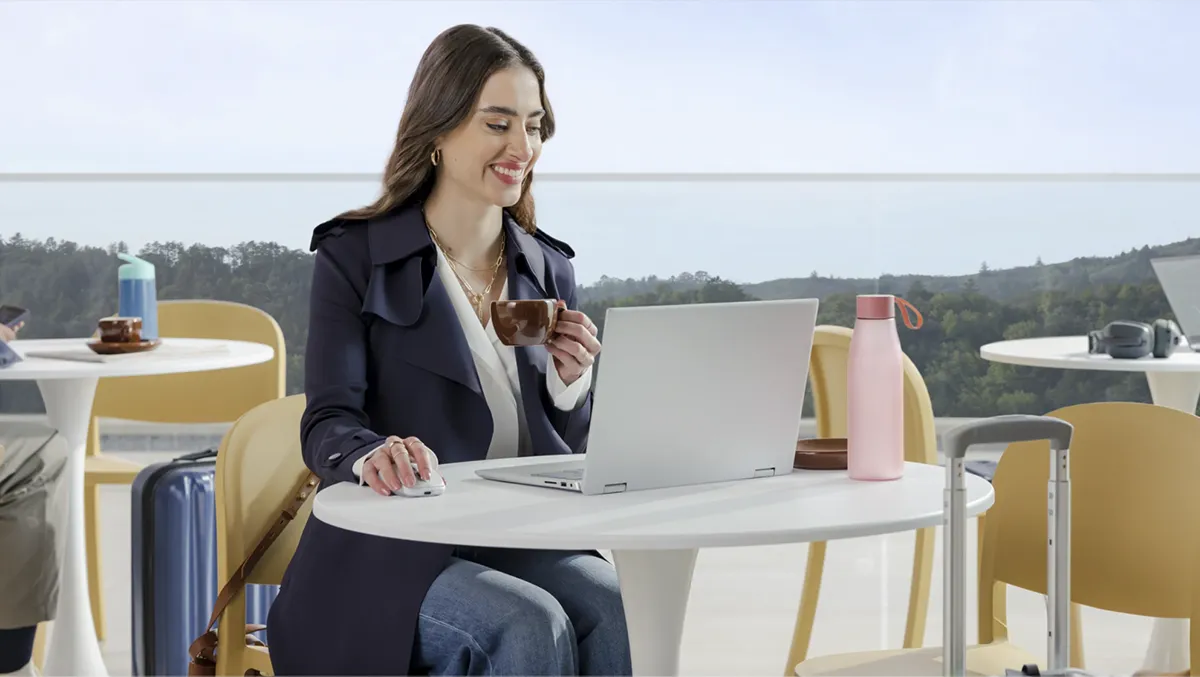 Hands-on review: Logitech MX Anywhere 3S wireless mouse
The MX Anywhere 3S promises the ultimate versatility with remarkable performance. As the tagline suggests, it truly lets you work wherever your journey takes you, and it doesn't disappoint.
Tracking Performance
Featuring an 8K DPI any-surface tracking, this compact mouse performs flawlessly even on glass surfaces with a minimum thickness of 74 mm. The responsiveness is unparalleled, and the quiet clicks mean you won't disturb others around you, making it ideal for shared working spaces.
Swift Scrolling
The Magspeed scroll wheel is a standout feature, allowing you to scroll 1,000 lines per second. With 90% more speed and 87% more precision compared to previous models, you can seamlessly shift between ratchet & hyper-fast scroll modes, ensuring quick navigation through lengthy documents or websites.
Quiet Clicks for Deeper Focus
MX Anywhere 3S introduces a quieter click mechanism, offering the satisfying feel of a click without the noise. It's perfect for maintaining focus in a quiet environment, and truly sets the mouse apart from its competitors.
Multi-Device, Multi OS Compatibility
One of the most impressive features of the MX Anywhere 3S is its compatibility. You can connect it with up to three devices via Bluetooth on Windows, macOS, ChromeOS, or Linux. This broad compatibility and multi-device functionality make it a versatile choice for those who operate across various platforms.
Long-lasting Battery Life
The USB-C quick charging ensures that you never run out of power in the middle of your workflow. With up to 70 days on a full charge and 3 hours off just a 1-minute charge, battery anxiety is a thing of the past.
Customization and Workflow Optimization
With 6 customizable buttons and the ability to set tracking speed, MX Anywhere 3S offers predefined app-specific customizations. The flexibility to adapt the mouse to your specific needs is a powerful addition for any professional.
Sustainability and Aesthetics
Available in three colors (Graphite, Pale Gray, or Rose), the mouse is also constructed with Post-Consumer Recycled (PCR) Plastic, reflecting a commitment to sustainability.
Conclusion
MX Anywhere 3S lives up to its name, offering superior performance, customization, and compatibility. Whether you're working on a glass table at a café or in a bustling office, this compact mouse is designed to adapt to your needs. The complimentary 1-month Adobe Creative Cloud subscription is a thoughtful addition for creative professionals. All in all, MX Anywhere 3S sets a new benchmark in the compact wireless mouse category, and is well worth the investment for professionals seeking performance, versatility, and style.