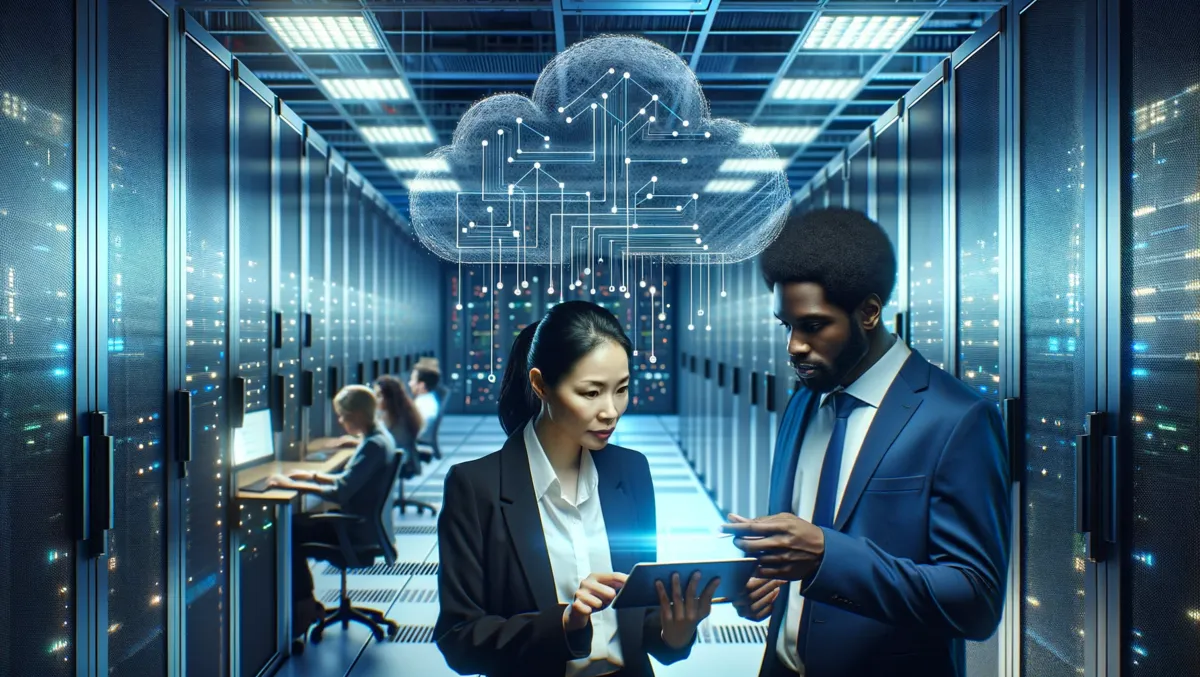 DoiT International announces $5B collaboration with Amazon Web Services
DoiT International (DoiT), a frontrunner in providing cloud management technology and expertise, has today unveiled a five-year Strategic Collaboration Agreement (SCA) with Amazon Web Services (AWS).
The new SCA aims to generate $5B in business and enhance cloud consumption for both born-in-the-cloud, digital-native businesses and larger enterprises. Doing this, DoiT plans to deepen their industry solutions and deliver upgraded services for both new and existing customers in partnership with AWS, according to a statement.
This announcement comes immediately after DoiT had its designation as an AWS Premier Tier Services Partner renewed, acknowledging their technical prowess and successful track record in aiding a vast range of customers.
In addition, DoiT was recently awarded the prestigious AWS DevOps Competency to assist firms in implementing crucial DevOps practices and thus shortening their time to market. Highlighting its expertise, the DoiT team has accumulated over 300 certifications - a significant achievement within the AWS Partner Network (APN).
The SCA is expected to accelerate global expansion and growth for DoiT, allowing customers to optimize their cloud operations more effectively and upscale their businesses accordingly. As IT strategy becomes more reliant on cloud infrastructure, the importance of managing costs and demonstrating business value increases. The partnership between AWS and DoiT will assist organisations in enhancing several practice areas:
Application Modernisation, aiding clients when migrating and deploying cloud-native applications.
Cloud Optimisation, offering free expertise and tools to continuously optimise cloud usage and eradicate unnecessary spending.
Security Posture Reviews, confirming alignment of fundamental cloud security with customer business requirements and enabling it to scale.
Go-to-Market Readiness Expansion, facilitated by DoiT's ISV Go Global programme, optimising and accelerating outcomes for digital native independent software vendors (ISVs).
"The investment in AWS through the new SCA is a testament to the remarkable growth we've experienced over the past year, including a 400% year-on-year increase in AWS business bookings," commented Scott White, Chief Operating and Revenue Officer at DoiT. White adds that the firm is keenly anticipating the creation of more advanced technologies and solutions in collaboration with AWS to foster efficiency, growth and transformative value for their clientele.
Chris Sullivan, Vice President of AWS Worldwide Systems Integrator Partners, echoed White's sentiments: "We're thrilled that our collaboration with DoiT has been expanded on a global scale. We've reached this milestone through our mutual customer-centric approach and commitment to delivering innovative business outcomes."
The collaboration between DoiT and AWS highlights the prospect of providing greater flexibility and unlocking superior business value for customers spanning various industries. A testimonial came from Reon Smits, co-founder and CTO of Mentech, who stated, "By partnering with DoiT, we were able to increase our AWS usage, which in turn grew our customer base significantly. And, with our cost savings, we can provide better solutions at a lower cost to our own customers."